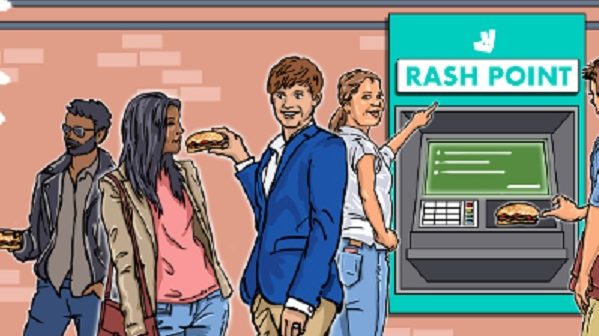 'Tis the season to be jolly….hungover. But blast away those morning-after-the-office-do cobwebs with a FREE bacon roll cashpoint!
For three days Deliveroo's so-called Rash Point (see what they did there?) will be in Spitalfields dishing up lovely freebies by Oink Catering. And no we're not telling porkies. 
Why? "Hangovers are brutal, especially at Christmas and hopefully, instead of getting the fear at a cash point after a big spending spree, we can deliver a bit more joy," says Joe Groves, Head of PR at Deliveroo. 
We can't wait for the festive frivolity, but if you're keeping an eye on the spending as much as the party scene this one's the dream. 
Wed 11th – Fri 13th Dec, 7am – 2pm daily: Deliveroo's FREE Rash point
4 Brushfield Street, E1 6AN