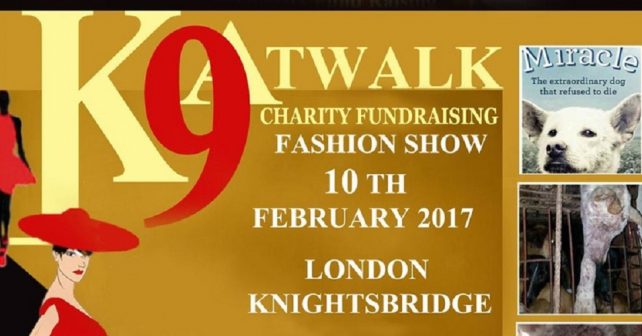 Animal lovers, this one's for you! Ognisko Restaurant at the Polish Club is hosting a doggy charity fundraiser in South Kensington this Friday night, and it's FREE to get in.

K9atwalk Celebrity Fundraising Fashion Show has been organised by the IAPWA (International Aid for the Protection and Welfare of Animals), in conjunction with RIGHT2SPEAK campaign.
The evening is aiming to raise funds for its project to protect 10,000 street dogs in Borneo as well as campaigning against the horrific international trade in dog and cat meat.

There'll be a full programe of activities to enjoy; live music, a documentary screening, a "Katwalk" show of dogs and models, boutique, a silent auction and plenty of drinks and nibbles. You can also meet – and pet – some rescued victims of the dog meat industry.

There'll be celebrities on hand to lend their support too. Downton actor Peter Egan will be giving a talk as will actress Rula Lenska. Plus pet advice from TV vet – and IAPWA patron – Marc Abraham.
The night is FREE to attend but organisers welcome all contributions. Their suggested amount is £10.

Friday 10th February, 7.30-10.30pm.
Ognisko club, 55 Exhibition Rd, South Kensington, SW7.
Get FREE tickets here