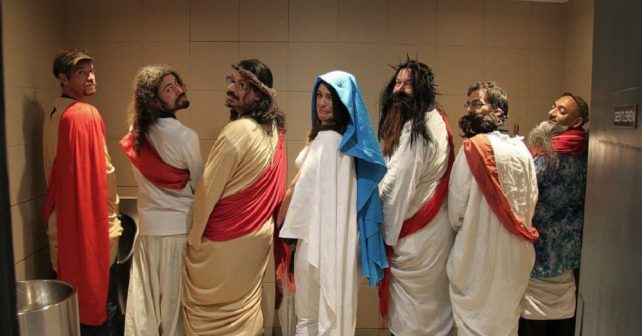 Hallelujah! This is your chance to knock back some (holy) spirits at this charity Easter Jesus (and Mary) themed pub crawl..
Christathon may sound like an April Fool's Day prank but, in fact, it's an annual procession crossing the capital enjoying some pints on the way. The 11th good-natured outing of its kind is open to all faiths (or none), genders and backgrounds and there's a positive element to it too; each participant is asked to make a small donation to charity to attend.
Just don your finest biblical attire, channel your best Jesus or Mary and get involved.
Drinkers depart from The Trinity on Borough High Street before taking in Trafalgar Square and finishing up at the perfectly named Silver Cross in Whitehall.
Sun April 1st, 1.45pm – 11pm: Christathon XI
The Trinity, 202-206 Borough High Street, SE1 1JX
To register your interest and for more info click here