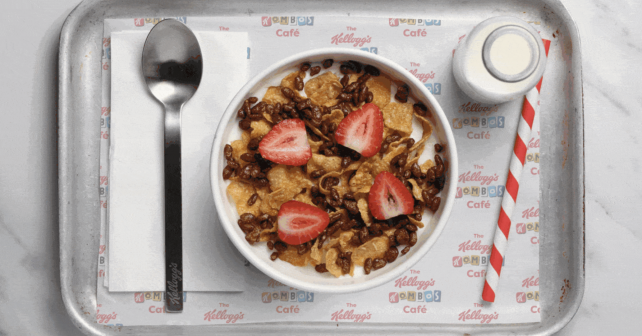 This is quite the freebie, particularly if you're a single parent with hungry kids to feed over the October half-term.
The country's most famous cereal company, Kellogg's, is running a four-day pop-up with 25 iconic cereals on offer.
Whether you're a family or a student with a serious cereal habit they're inviting you down to snap, crackle and pop your way through FREE breakfasts.  Expect all the old classics from Corn Flakes and Rice Krispies to newer varieties such as Krave Cookies & Cream and Nut Granola Chocolate Macha,
Not only that, they'll also be also handing out goodie bags containing a pair of cereal packs so that you can continue munching at home. Round up the troops!
Thurs 26th Oct – Sun 29th Oct, 10am – 6pm: FREE walk-in Kellogg's experience
1 Club Row, Shoreditch, E1 6JX