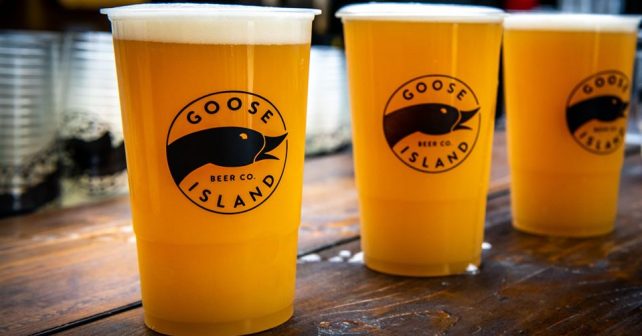 Yes, we know lots of you have given up booze for the month, but if you've already hit your Dry January goals and you fancy a sharp one this should be on your radar.
Goose Island  is holding a mid-week shindig where staff'll be dishing out FREE beers. The Chicago brew specialists are teaming up with Signature Brew to launch their 6.7% Earth Kveik IPA. On Wednesday evening, there'll be samples on the house plus a chance to win great merch including beers and T-shirts.
There'll be DJs too if you want to throw some shapes.
Wed 22nd Jan, 7pm – 11pm: Goose Island X Signature Brew Collaboration Launch Party
The Goose Island Brewpub, 222 Shoreditch High Street, EC1 6PJ
FREE – just show up! For more info click here