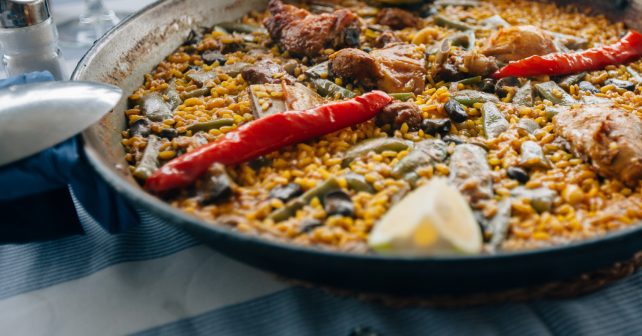 You may not want to get on a plane at the moment, but transport yourself to sunny Valencia for the evening. This is your chance to join an online expert panel and learn everything about the region – from must -see secret spots to medieval villages and fabulous beaches.
The event is being put on by the National Geographic and includes learning how to make an authentic version of Spain's national dish. Not only is Valencia the country's third largest city it's the birthplace of paella. (No, we didn't know that either.)
Contributors to the evening include Marcos Fernández, the brains behind Iberica restaurants, Richard De La Cruz head chef at Arros QD and Sarah Gordon former Mail travel editor and now resident of Valencia.
Fun fact: It's World Paella Day on Sunday so now you'll be all set!
Thurs 17th Sep, 6- 7pm: Valencia Culture & Cuisine
FREE – Register online here