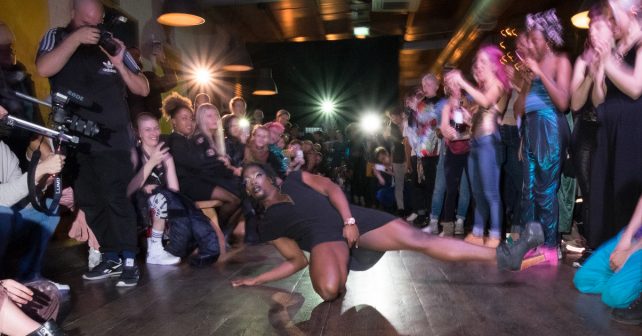 Strike a pose this Easter, Londoners! DJ Jay Jay Revlon is hosting a FREE night of vogue at the South Bank on Friday.
Professional dancer and teacher Jay Jay is leading a Vogue  workshop before putting on a party with specially choreographed performances set to afrobeats, dancehall, hip-hop, r&b and ballroom beats.
Voguers from all walks of life are welcome to celebrate the 80s dance style; men, women, hipsters, office escapees, drag queens and drag kings, trans people – frankly anyone keen on having a fun, sweaty time!
Jay Jay tells Skint: "Everyone who comes down can expect an epic night of ballroom culture (voguing) love! We are just going to play with the category and learn a couple of things then dance the night away!"
No experience needed. Don't just stand there, let's get to it!
Friday 14th Apr 2017, 7pm, FREE Vogue Workshop & Club Night.
The Clore Ballroom, Level 2, Royal Festival Hall, Southbank, SE1.