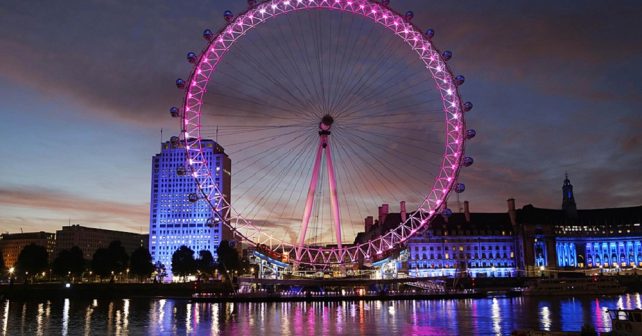 It's Valentine's Day and love is all around. And, thanks to Londoners, you'll be able to see it!
The London Eye is inviting everyone across the capital to share their favourite views of the city on social media using the hashtag #EyeLoveLondon
Each pic will help light up the iconic landmark, so from 6pm, the gigantic structure will gradually turn from dark purple into a bright pink by 10pm as more and more Londoners express their affection for the city. The more you share pics, the pinker it will become.
You can post anything! From views of iconic sights or simpler shots that represent what London stands for.
Plus, on the hour, every hour – between 7pm and 11pm – the Eye will pulse for one minute, mimicking a beating heart at the centre of the capital.
So get snapping and brighten up the city we love!
February 14th, The London Eye