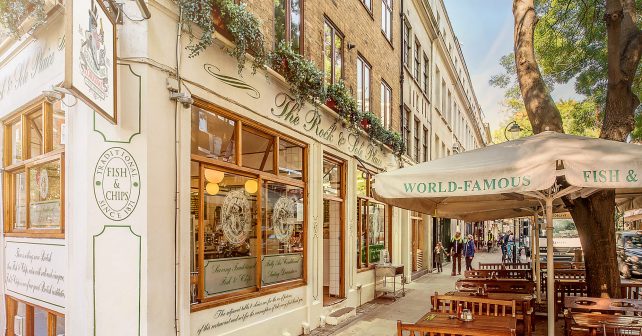 Behold, London's oldest surving chippie is giving away bags of chips for just 10p this week!
Rock And Sole Plaice in Covent Garden is handing out fries all day at 1982 prices to celebrate 35 years since owners, the Ziyaeddin family, took over the premises.
The restaurant can actually trace its roots back to 1871 when the site became London's third fashionable fish shop. And chefs still rely on a 145 year old traditional recipe to make their daily fare!
But be you'll have to get down there sharpish; it's only on Wednesday and Thursday this week.
Wednesday 17th – Thurs day 18th May, 11.30am til 10.30pm.
47 Endell Street, WC2H 9AJ
For more info click here