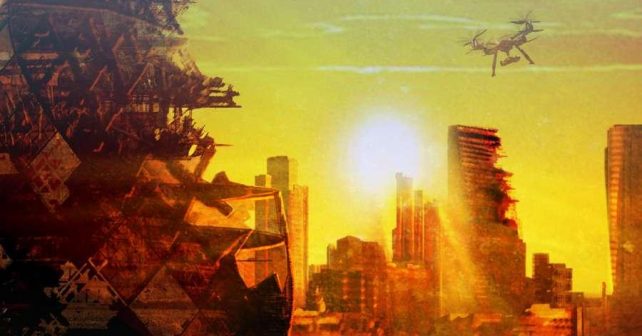 Space lovers, dystopian die hards and futuristic fans, put down your laser guns and don your Blade Runner t-shirt – the Sci-Fi London Film Fest is here! No, not in a galaxy far, far away – but in this very city.
The festival will be showcasing a mixed bag of specialist World and Euro cinema, cracking Brit-flicks and some out-of-this-world classics at venues across the capital.
Highlights include UK premiere of black comedy The Fitzroy, crazy animated adventure Space Detective and the world premiere of Canadian caper Yesterday Last Year. This Sunday, docu-film Unspeakable Horrors: The Plan 9 Conspiracy will also be shown for the first time anywhere at the Stratford Picturehouse.
As well as movies there'll also be live music, writing workshops and FREE readings. For the real boffins, don't miss the £5-a-head charity Sci-Fi pub quiz
Dog fan? Why not take your mutt down to play fancy dress for FREE at Sci-Fido No joke, finally the world's first doggy cosplay where you can dress up your furry best friend as Princess Leia!
Thursday 27th April- Saturday May 6th, Sci-Fi London Film Fest.
Various locations, tickets range in price.
For the full programme click here