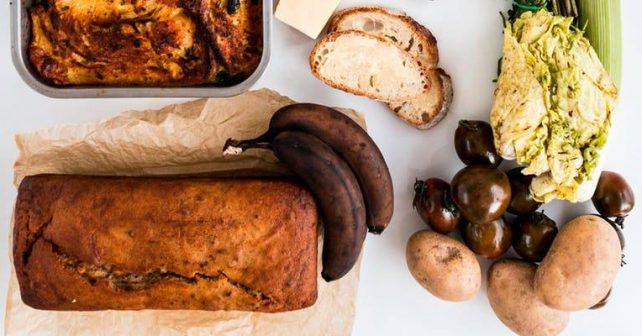 Improve your skill set, learn delicious new recipes and help the planet. You can with these FREE cookery classes.
It's all thanks to sustainable food site Small Change Big Difference who are exasperated that almost ONE MILLION TONNES of food waste ends up in landfills each year. The group is running 30 classes across the capital this summer and autumn to help – literally – stop the rot.
Cookery experts will be showing how to turn browning bananas into cakes, turn stale sourdough into bread and butter pudding and going off lettuce in to delicious herb dressing.
How to sign up? Keep an eye on the SCBD website where hosts will be regularly announcing new classes. Each costs a tenner to sign up but that's refundable when you show up.
Now – Oct 2019: FREE cookery classes from Small Change Big Business
For a list of available classes click here