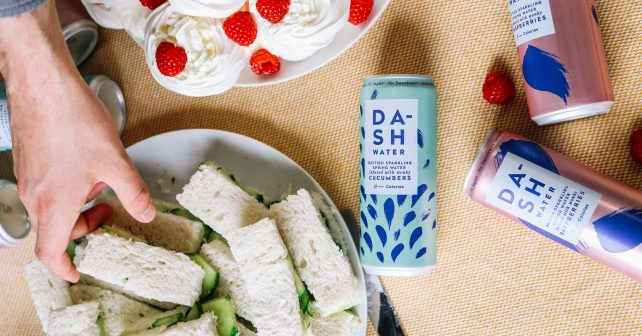 It's summer and that means picnics – and here's a brilliant one. Take a break from the office and join other Londoners for the FREE 'Wonky Picnic' in Soho.
The picnic is being laid on by Dash Water, a company whose mission it is to reduce food waste. The chaps at Dash want to highlight how much food ends up going in to landfill – 5,000,0001 tonnes to be precise –  because it's considered 'wonky.'  By that it's not considered perfect enough for supermarket shelves. (Yes, it's an insane practice.)
Dash uses wonky fruit saved from British farms for their sugar-free, no calorie drinks and in keeping with their ethos all the freebie picnic food will also be 'wonky.'
On the menu will be a selection of treats including cucumber sandwiches and lemon meringue pavlova, both made with ingredients that would otherwise have ended up in the bin.
The team will also be coming armed with deckchairs and picnic blankets – and they'll even be a 'wonky' photo booth for your instagram pics.
Thurs 18th July, 12pm – 4pm: FREE Dash wonky picnic
Soho Sq, W1D