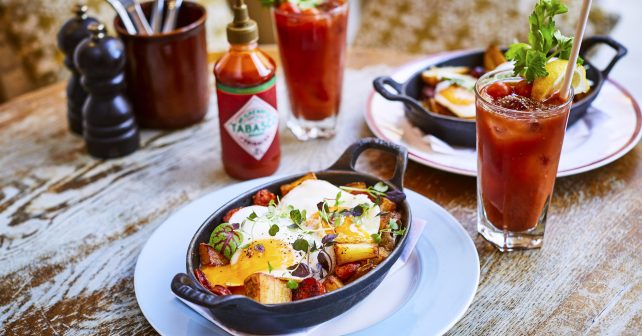 Oh, lovers of London! For those looking to mend a broken heart on Valentine's Day, heal it with a delicious FREE eggy breakfast at this giveaway.
It's all thanks to Eggbreak in Notting Hill. The first 50 people through the doors can help themselves to a totally gratis Huevos Rotos – 'broken eggs' – on the house. This is a very popular Spanish dish which is a combo of fried potatoes, chorizo sausage or jamón, and fried eggs.
How to claim? Just pop in to the store early doors on the big day. It's in partnership with Tabasco so you can even snaffle a bottle of that,
And they say being single sucks? You don't officially have to be single but NO smooching at this one if you're not!
Fri Feb 14th, from 8am: 50 FREE Huevos Rotos
Eggbreak, 30 Uxbridge Street, W8 7TA