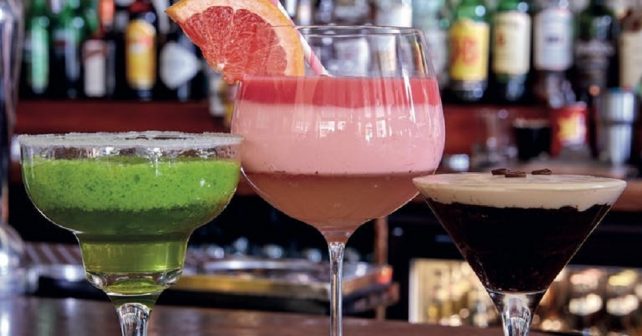 Forget having your cake and eating it, this is having your cake and drinking it!
Say hello to alcoholic cakes that look and taste like cocktails. Genius idea. We've not tried them, but we'll take a wild guess that if you love cake (who doesn't) and love cocktails, this really is the dream combo.
The brainchild of Food Network the Caketail Bar is a one day pop up to mark the channel's Cake Month.
There'll be three choices awaiting customers: an espresso Martini – a light, chocolatey sponge topped with lashings of mascarpone and coffee beans; a pink grapefruit gin and tonic – a mix of sponge and fruit jelly with a grapefruit wedge and a lime Margarita – a lime sponge topped with a tequila infused jelly.
Did we mention there's 100 of them going FREE?  As it's strictly a pre-booked affair, you'd better get on it, pronto.
Thurs 17th May, 3 -7pm: FREE caketails/One per person
Simmons Bar, 61 Royal Mint St, Whitechapel, E1 8LG
Click here to book tickets