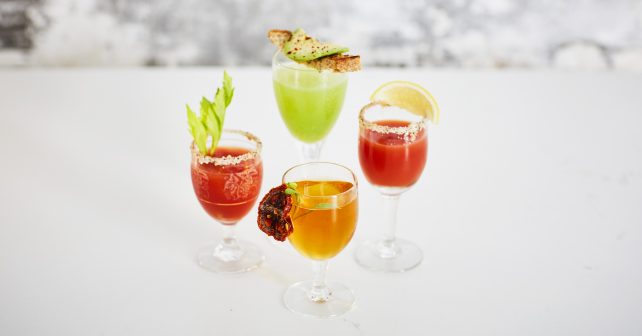 It's the biggest party month in the calendar and you know what that means – December hangovers. Obviously!
Tabasco is coming to the rescue with its own hair of the dog pop-up. We're talking a Bloody Mary cafe.
Not only will it be serving traditional micro Marys, but expect new creations 'Smashed Avo' and Spinach'  and the 'Virgin Micro Mary' cocktail for those who can't face more alcohol.  As every morning-after Christmas party tummy needs food there'll also be mince pies, pizzas (the Bloody Margherita), scotch eggs and marshmallows.
Happy Hangover!
Thurs 14th & Fri 15th Dec, 8 -10am: Tabasco Pick- Me- Up Pit Stop
One FREE drink + 1 FREE food item per visitor
Boxpark, 2-10 Bethnal Green Road, E1 6GY