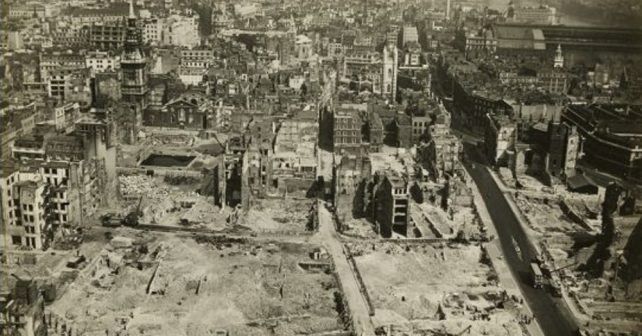 In 1940 London was under a nightly onslaught as Hitler's heavy bombers tried to break British spirit with a Blitz unleashed from the skies.
Now a new FREE exhibition at the Museum Of London – itself a post-war building that spring up in the bomb-damaged City of London – explores why Churchill's government and the Ministry of Information believed it was vital for artists to record the unprecedented destruction across the capital.
Perspectives of Destruction: Images of London, 1940-44 focuses on a group of recently acquired drawings by prolific Blitz painter Graham Sutherland. The show also includes work by war artists Bill Brandt, John Piper and David Bomberg.
Now until May 8th, 2017, 10am – 6pm. Perspectives of Destruction: Images of London, 1940-44
Museum of London, 150 London Wall, EC2, FREE