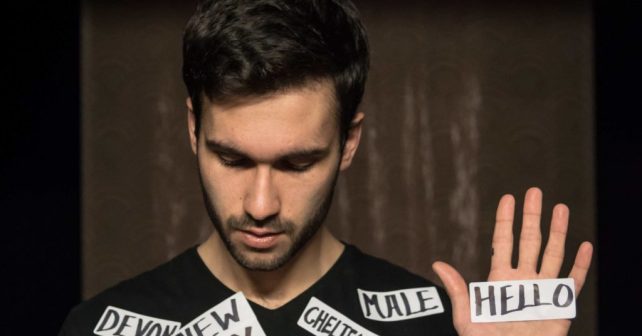 Born Joe Patel, Joe was only four years old when his Asian father changed the family surname after he was told that 'Patel' could be preventing him from getting employment. According to Joe, it did the trick.
Now going by the bigger mouthful that is Joe Sellman-Leava (his mum's the Sellman and white British) he's written an autobiographical, one-man show. Appropriately entitled Labels, he explores what it means to be dual heritage in modern Britain.
"It's been both sad and scary to see Labels become increasingly relevant as we've toured it around the world," Joe says.
He was inspired to write it after taking part in a workshop with actress, Emma Thompson about racial equality. The Oscar winner's subsequently praised it as "powerful, important and funny".
From his childhood growing up in rural 90s Devon, university and to his new life in London, the show asks questions about prejudice and why our heritage is so important. "We always wanted it to be accessible to anyone, using honesty and humour," Joe explains. "Although not everyone has experienced racism, I think everyone has experienced labelling in some way."
Fresh from an international tour where it's picked up a string of awards including Scotsman Fringe First and Best Theatre at Adelaide Fringe, it's now pitched up near the Southbank at the Vault Festival.
Runs now until 5th March, 9.30pm. 4th March, 4.30pm, Labels
Enter promo code, SKINT9 for discounted £9 tix here