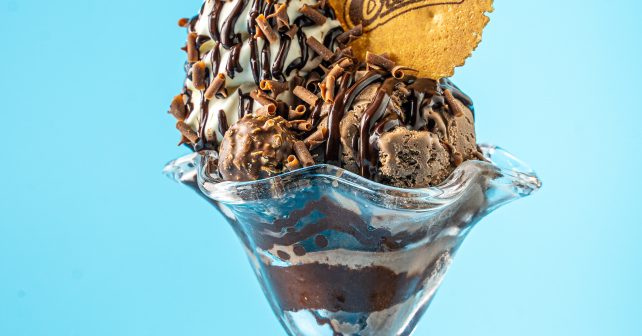 Let's be honest, there's precious little to be chirpy about at the moment. The recession is biting and it's cutting deep so when something lands in our inbox guaranteed to spread a little bit of joy we're all over it like a rash. And nothing spells happiness like FREE ice-cream.
Dessert cafe, Creams is opening two new branches and by way of celebration they're launching with a genuinely huge – and we do mean huge –  giveaway.
First to launch is their new 1950s retro Americana gaff in Morden followed by a smaller, kiosk style  concept in Old Street. At each one the staff will be giving away 5,000 FREE scoops of gelato over the course of several days. Yes, it is an impressive amount of zeros!
All you've got to do in exchange is like the Creams insta page and rock up. Easy as.
Mon 17th – Thurs 20th Aug, 11am-11pm: 5,000 FREE scoops of gelato
Creams, 23 London Road, Morden, Surrey SM4 5HT
Wed 19th & Thurs 20th Aug, 11am-5pm: 5,000 FREE scoops of gelato
Creams, 229 Old Street, EC1V 9HE
(One scoop per customer)