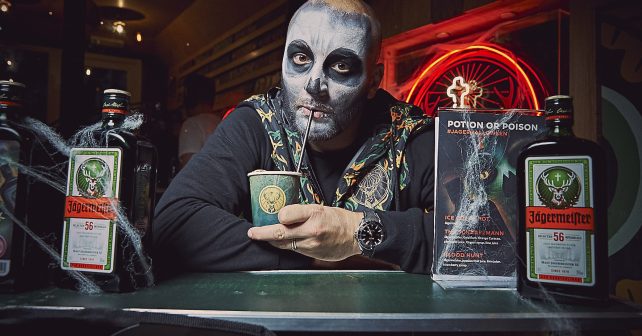 It's close to midnight and something evil's lurking in the dark. Halloween or All Hallows' Eve  has become an increasingly big night in Britain, but if you want to mark it the Skint way, take a look at our top tips.
Check back as we'll be updating this page with more events as we get them.
======
Everyone's invited to swing by this Halloween pop-up in Soho. It's a collaboration between Soho Radio and Jägermeister and they're giving out FREE post work drinks. We think it's only one per person, but who knows they might be feeling more generous on the night!
You'll be able to choose between an ice cold shot or a range of alternatives including Jägermeister Mule (Jägermeister, ginger beer, cucumber and a slice of lime). This will be accompanied by a special Halloween show on Radio Soho to get you in the bewitching mood.  Just rock up.
Thurs 31st Oct, 6 – 10pm: FREE Jägermeister
Jäger Soho, 22 Great Windmill St, W1D 7LD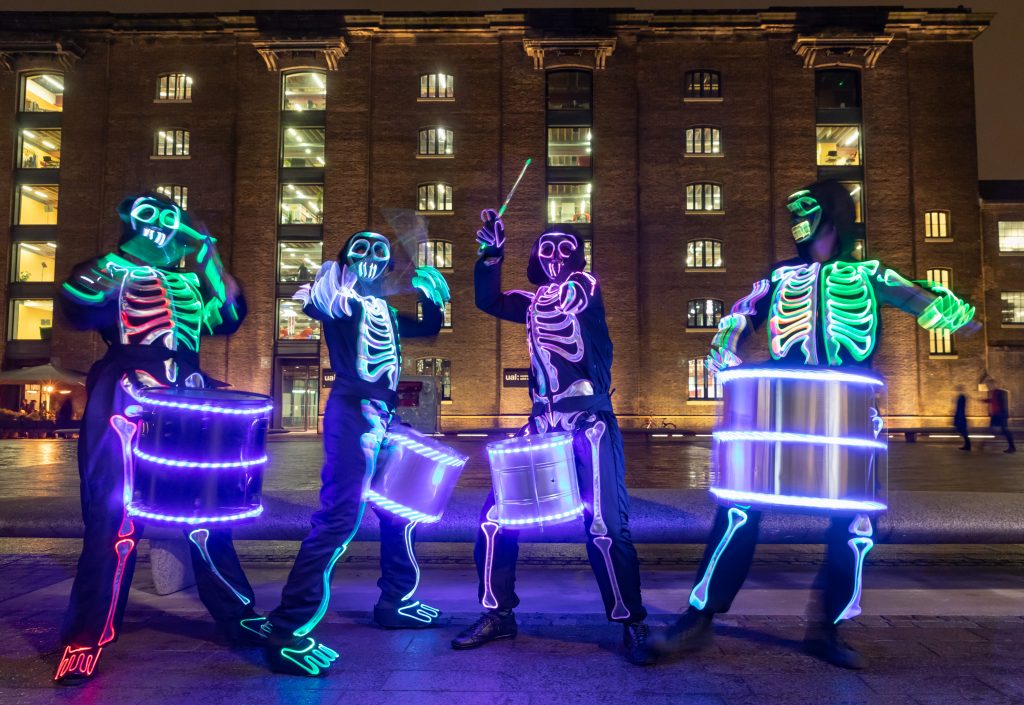 For an evening of FREE spooky entertainment make your way to King's Cross where the so-called Skeleton Squad will be taking over Granary Square and performing an illuminated dance of the dead. There'll also be skeleton puppets roaming around and freebie face painting and trick or treats.
Alternatively, if get there early at 5.30pm you can learn the routine and participate yourself., provided you too are in a scary skeleton costume. Best make it a good one as they'll be awarding prizes for the best dressed.
All sounds a great way to entertain older kids on the cheap!
Thurs 31st Oct, 6.30 + 7.30pm: FREE Halloween party
Granary Square, King's Cross, N1C 4AA
Kick off the horror show with a terrifying and blood-curdling comedy show; Brexit: A Zombie Nightmare Halloween Party! 
And best of all there's FREE entry with a FREE cocktail for Skint London readers!
Yes, (full disclosure) Skint London's very own Features Ed, David Lewis hosts a night of spine-chillingly hilarious stand-up comedy from comics across Europe.
And our David's got you covered on this one, Skinties. The first 25 readers who email the hosts to let them know you're coming and tell them the secret code – SKINT BREXIT – will get in FREE and have a FREE cocktail to enjoy as you laugh your head off!
After the lolz, guests can get on with more of the good stuff; boozing and dancing to all your favourite Halloween hits 'til late. Anything to take the Brexit pain away…
Thurs 31st Oct, comedy from 7pm – 9pm. Party til 3am: Brexit: A Zombie Nightmare Halloween Party!
Zebrano, 18 Greek Street, W1D 4DS
Limited 25 Skint London exclusive FREE entry + a FREE cocktail tickets! To bag yours send an email any time ahead of the show to reservations@zebranolondon.com mentioning the code SKINT BREXIT
Alternatively guests can pay £5 which includes two Halloween cocktails – To buy tix click here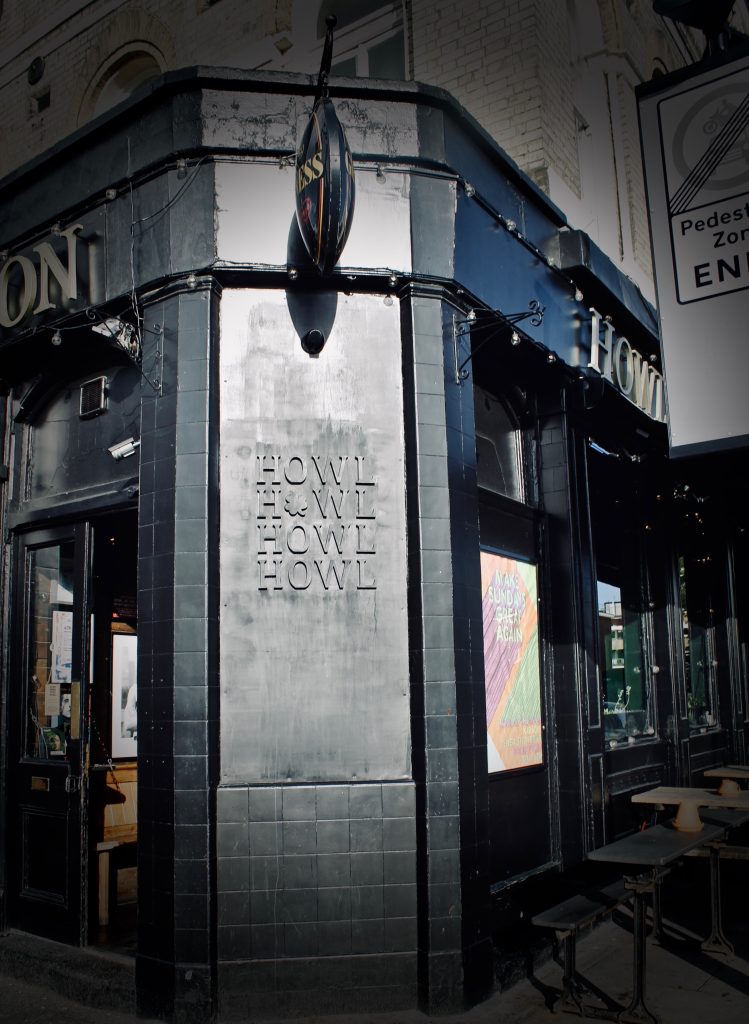 The Howl is having a 2 day Halloween party based on the TV series, Stranger Things. The DJ will be belting out 80s classics and there'll be plenty of opportunities to win freebie drinks and prizes.
The aim is to get strangers talking to each other so on arrival, you'll be given a film character such as Batman or Catwoman and the aim is then to find your match. Everyone's encouraged to come along dressed up and as best costume will win a £40 bar tab there's a good incentive.
Thurs 31st Oct + Fri 1st Nov, from 6pm: FREE Stranger Things themed party
Howl At The Moon, 176 Hoxton St, N1 5LH