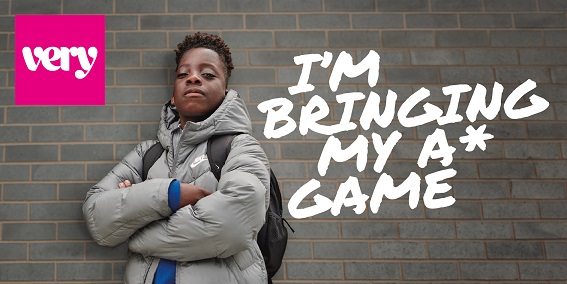 School uniforms really hammer the household budget, particularly if you're a single parent on benefits or have more than one child.
According to a 2020 survey by The Children's Society, parents with children in state schools spend £337 a year on uniforms for a secondary school child and £315 for a primary school one. Ouch!
Three cheers then for this amazing initiative. Online retailer, Very is hosting a pop-up school uniform giveaway. Families who struggle to afford new uniforms will be invited to select up to three FREE items from a wide-ranging stocklist of brand-new products from shirts, trousers and skirts to jumpers, shoes, coats and backpacks.
Mums and dads will also be gifted a book for their child, as part of Very's partnership with childhood literacy charity Coram Beanstalk.
The pop-up is on the Southbank and in attendance will be Lou Teasdale (former One Direction Stylist and bessie mates with Harry Styles) along with the 2019 winner of Great Sewing Bee, Juliet Uzor who'll be mending/altering and generally upcycling kids' old uniforms  Visitors will be entertained with music from Heart and there'll be other complimentary giveaways.
Carly O'Brien, Chief Marketing Officer at Very, says "As an organisation, we're committed to helping to reduce uniform poverty, and we will continue to look at ways to support families in he coming years to ensure no children are held back by uniform worries."
We can only hope other retailers follow suit. This government's policy of "levelling up" seems to be noticeable by its absence. Be sure to get there early. If this event is half as good as it sounds then we'd expect it to be throbbing.
Tues 17th Aug, 11:30am – 4:30pm: FREE entry to Very FREE school uniform giveaway + upcycling of used items
Observation Point, 56 Upper Ground, SE1 9PP
Follow along on Very's instagram and hashtag #VeryBackToSchool