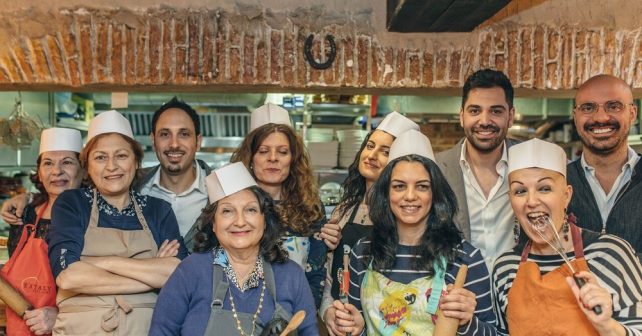 This might just be the Mamma of offers for everyone who loves eating out, but winces when the bill arrives. One new Italian restaurant is offering customers a chance to pay what they want for food for a whole week.
It's to celebrate La Mia Mamma throwing open its doors in Chelsea. To qualify all diners need to do is like the La Mia Mamma Instagram or Facebook page, upload a snap of their meal and tag #lamiamammalondon. Just show the waiter and it's then entirely up to you what to part with when the cheque comes. Sounds fair enough to us.
Currently, the menu is a closely guarded secret, but the eaterie is inviting 20 Mammas from 20 different Italian regions to rotate residency in the kitchen. The first is Sicilian Mamma Lidia so watch out for some mouthwatering Mediterranean dishes. Mamma mia!
Fri 15th June – Fri 22nd June, every day after 5pm: Pay what you want week at La Mia Mamma
La Mia Mamma, 257 King's Rd, Chelsea SW3 5EL
Promotion valid for tables of maximum 6 people. Guests must be over 21, if younger, they must be accompanied by an adult in order to redeem the promotion. A discretionary 12.5% service charge will be added to your bill
There's no bookings and it's first come first served and, sadly, drinks are NOT included. Diners must also fill out a feedback form in house.
For more info (and to like their social media in advance) click on their Facebook or Instagram