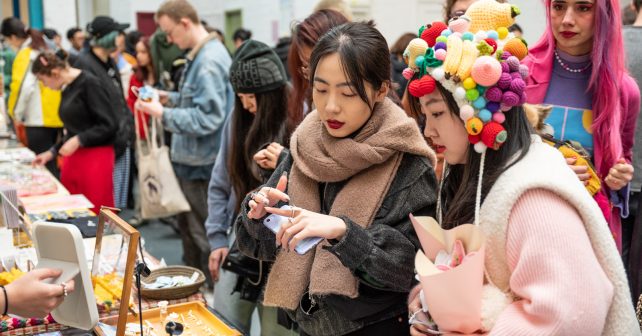 There's few things more relaxing than having a leisurely weekend stroll around a market, particularly if you're hoping to spot something kind on the bank balance.
The DIY Art Market and Independent Ceramics Market champion a diverse community of artists and provide an affordable platform for them to exhibit and sell their artwork.
The aim is to showcase up and coming artists and offer affordable art to punters. Several markets are taking place across the year between now and Christmas. Some are in east London, others south of the river.
Expect over 60 up-and-coming and established artists, all from a wide range of backgrounds selling prints, ceramics, sculptures, jewellery, sewn items, and much more. Support creatives and get yourself a unique bargain.
Sun 25th June, 11am – 5pm: The Independent Ceramics Market
Big Penny Social, 1 Priestley Way, E17 6AL
£1 entry
Sat 30th Sept, 11:00am – 5.00pm: The DIY Art Market
Unit 8. Copeland Park. Peckham
Sun 1st Oct, 11:00am – 5.00pm: The Independent Ceramics Market
Unit 8, Copeland Park. Peckham
Sat 9th Dec, 11:00am – 5.00pm: DIY Christmas Art Market
Unit 8. Copeland Park. Peckham
Sun 10th Dec: Christmas Independent Ceramics Market
Unit 8. Copeland Park. Peckham