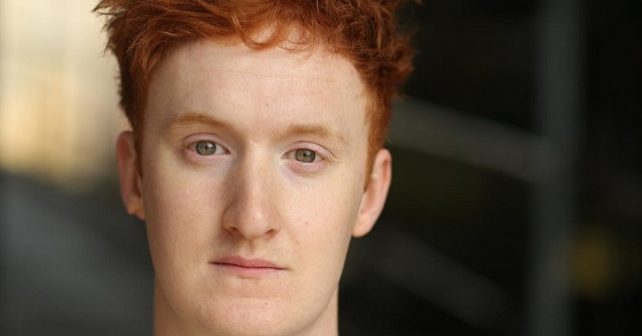 5 MINUTES WITH WILL MERRICK
Will Merrick, 24, starred in cult series Skins as sex-mad teenager Alo Creevy before landing a role in Brief Encounters and Arthur Solway in Poldark. Now, he's taking on the role of an insular scientist who makes a worrying discovery in new London play, Boom. 
Tell us about your character in Boom
His name is Jules, and he's a marine biologist. He's come up with this really alarming theory that the Earth may be about to be hit by a comet.
Sounds quirky……..
It's a really beautifully scripted comedy, and Jules is a very real and relatable character, but he's an accumulation of a lot of anxiety and lack of social skills. 
Why should we go and see it?
Because it's so enjoyable, madcap and doesn't take itself too seriously. There are moments where you feel like you're watching a sitcom, like Frasier, and then there are other moments of physical comedy farce and others when you're watching a love story. It's an anti-rom com. It's a situation where a very unlikely couple are forced to spend a lot of time together. I can't think of anyone who wouldn't like this, it's really accessible and has a lot of lovely themes about making the most of life, being around people.
Have you trod the boards before?
Yeah, I have. I was part of a few theatre companies growing up and I established a company with a colleague of mine. We've produced and directed and created our own new writing, we've taken stuff to Edinburgh we've been in London, in New York.
Can we expect to see you in Poldark again?
Yes, I came into series three and I'm back filming series 4 in September. It's great, everyone's wicked. I've got a lot of mates on it so it's like hanging out with friends
You're based in London – north or south of the river?
North. I live in Bethnal Green and I love it. I love the creativity, the art everywhere, it's all going on in the east, it's buzzing. I think I feel more at home there than I've felt anywhere, ever. I grew up in a small town and I knew I wasn't meant to be there for too long.  
Favourite East End haunts?
I love the Yard in Hackney Wick. It's really throwing out some great theatre and I love live music, but I'm so so busy I don't get to see enough. The Sebright Arms is really near my house and it's wicked, there's at least two bands a week.
Boom runs until 26 August at Theatre 503, Battersea.
Book tickets here, £10-15
Saturday matinees are 'Pay What You Can'.
50% off food Monday – Friday in the pub downstairs, The Latchmere