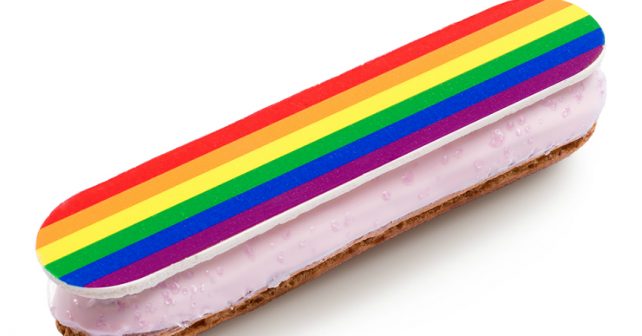 It's a sweet tooth dream. A posh patisserie is giving away 300 FREE eclairs over three days!
What's more it includes these show -stopping RAINBOW eclairs. Yep, these are a thing. Appropriately enough for rainbows, the new branch of Maitre Choux is  in Soho and it will be dishing up 50 of their Rainbow and Soho eclairs at lunchtime and in the afternoon so that's twice you can make your excuses and abandon your desk.
It's all part of their soft opening. And if they're handing out heavenly treats like this then that's fine by us!
Fri 27th, Sat 28th and Sun 29th Oct, 12pm and 5pm: Maitre Choux Rainbow and Soho 300 eclair giveaway
60 Dean Street, London W1D 6AW