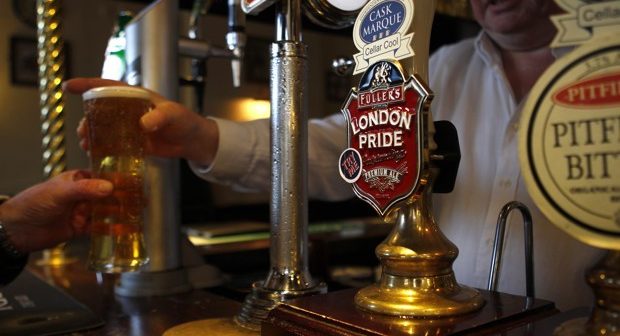 Democracy is a wonderful thing. It means not only do we have a voice, but we can use that voice to get FREE beer.
Yep, that's right. Any first-time voter in this year's General Election is literally entitled to a FREE pint.
Vote This Year Get Free Beer (beats 'strong and stable leadership', if you ask me) has been recruiting pubs up and down the country to offer free beer to anyone who has just registered to vote.
SO USE THAT VOICE! 42% of 18-24 year olds didn't turn up to vote in the last General Election. How different the world might be if they had.
You can register to vote here. Pop into any of the pubs on the list with your email confirmation of registration to claim your bevvy.
And if you think politics and pints don't mix (though most in the House of Commons would beg to differ!) you can get a non-alcoholic alternative.
So grab as many mates as you can, and register to vote by the 22nd of May. Elections are thirsty work, and we might all need a pint when this one's over!
Participating London pubs:
The Beast of Brixton, 89B Acre Ln, Brixton, London SW2 5TN
Spit and Sawdust, 21 Bartholomew St, London SE1 4AL
The Queens Head, 15 Denman Street, London W1D 7HN
The White Horse, 20-22 Peckham Rye London SE154JR