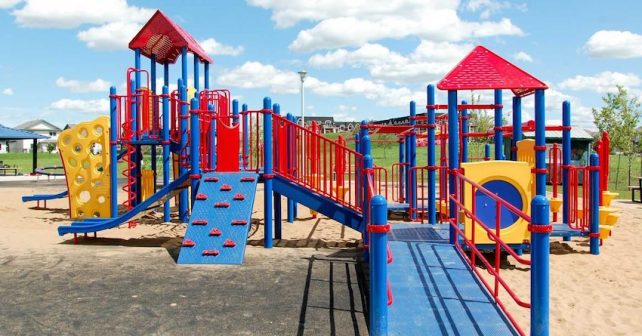 It's time to release your inner child! Too tall to pile on the swings, too heavy to jump on the see-saw? You're in luck; an adult playground is coming to town.
For one weekend only, London Fields is hosting an 18+ play area, complete with specially made giant slides, adult-friendly walkways, jumbo climbing frame, the lot!
Here in the capital we're clearly gagging to be eight again because play-hungry Londoners have already snapped up the batch of pre-booked one-hour tickets, but panic not- there'll still be limited entry available on the day. Our tip: show up early doors.
Bagsy us the swings!
Sat 29th & Sun 30th July, 12pm – 8pm: The Playground
London Fields West Side, E8 3EU
FREE – For more info click here
Age 18+