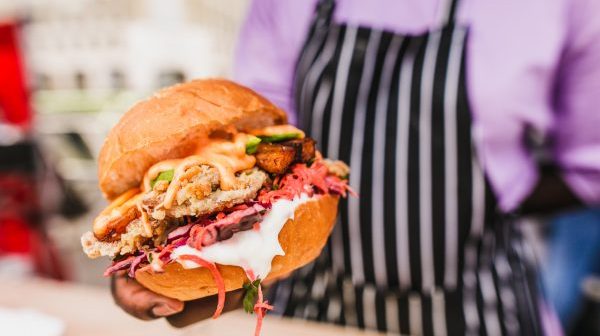 FREE lunch klaxon alert; be prepared to blast away the Monday (and Tuesday) blues with two days of meals on the house thanks to KERB.
The street food heroes are moving to a new permanent home at Cubitt Square. (Not far, to be fair. The last one was at Granary Square about 150 metres away!)
To mark the relocation anyone that pops by the new King's Cross market can tuck in to tasty treats for nothing from legends including Hawaiian sushi salad guys Lords of Poke and Mexican specialists Luardos among others.
You're welcome!
Mon 2nd & Tues 3rd March, from 12pm: 400 FREE lunches at Kerb King's Cross (200 lunches per day)
Kerb Food, Lewis Cubitt Square, N1C 4BT