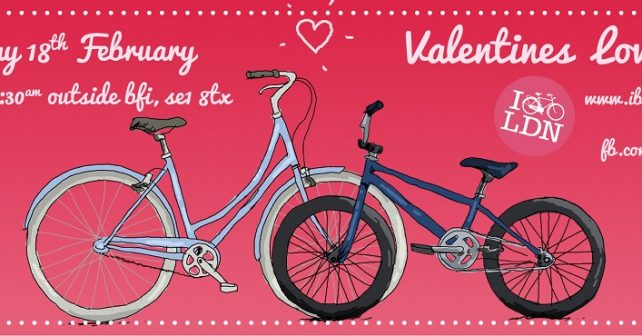 Cyclists, show your love for the city on a FREE (belated Valentine's) musical parade through central London this Saturday.
IBikelondon are inviting riders to pedal alongside their fleet of Disco Bikes as they pump out tunes as you travel!
The Love Against Hate Bike Ride is all about celebrating cycling in the capital. The procession will be meeting underneath Waterloo Bridge at 11.30am for a midday getaway. The exact route is not yet confirmed but keep an eye on their Facebook page for updates.
Everyone's welcome. There will be stop offs en route for comfort and grub but pack some food and drinks to be on the safe side.
Organisers say: "To turn up the heat, we whole-heartedly encourage you to dress up!"
'Why Do I Bike London' by Ben Szabo

February 18th, The Love Against Hate Bike Ride
Meeting time: 11:30am, underneath Waterloo Bridge, SE1 8XT
For more info click here