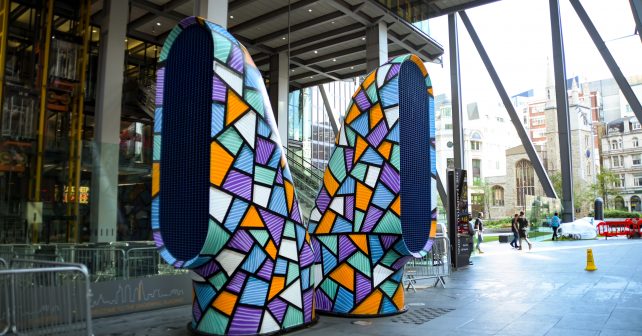 Here's a safe and socially distanced activity. See art from around the world at the inaugural London Mural Festival.
Organisers are promising dozens of designs from some of the most talented local and international artists out there who'll be using London as a canvass "from Wembley to Walthamstow".
Works will include the delightful daubing of suburban houses to the painting of parts of sky scrapers – like the trumpet vents at the Cheesegrater in the City above!
Watch out for works too from 1UP – a German graffiti group, UK based street artist Gary Stranger as well as Australian Jimmy C whose sub flyover piece you can see above.
Lee Bofkin, CEO and co-founder of Global Street Art, the organisation behind the London Mural Festival, said "While COVID and social-distancing are creating unique challenges for galleries, the city offers an excellent canvas for muralists from around the world." Can't argue with that. It's all month and all FREE. Enjoy every second (safely).
All of September, London Mural Festival
FREE – for more info and a venue map click here