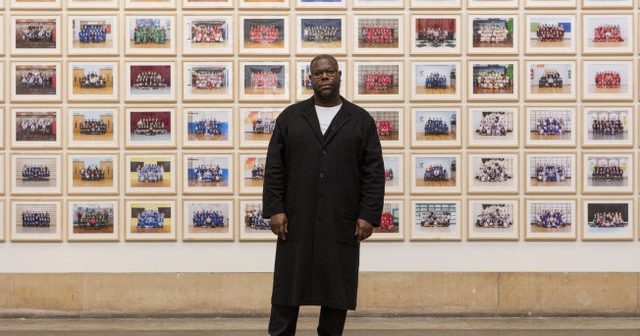 Check out a thought provoking look at the future of the capital; Steve McQueen's epic new photo display is up and running,
And best of all the Oscar and Turner Prize winning artist's exhibition at Tate Britain is FREE so no excuses not to visit.
It was a major undertaking. The London-born director of 12 Years A Slave invited every Year 3 pupil across London to be a part of the display and kids came back in droves from all different backgrounds from state primaries to private schools to pupil referral units and the home schooled. The 7 year olds that replied then had their photo snapped by one of the museum's specially trained photographers.
The vast artwork has been created as one installation in the manner of traditional class photographs. Today small children, tomorrow London's future!
Now – 3rd May, 10am – 6pm every day: 2020: Steve McQueen Year Three
Tate Britain, Millbank, SW1P 4RG
FREE – for more info click here