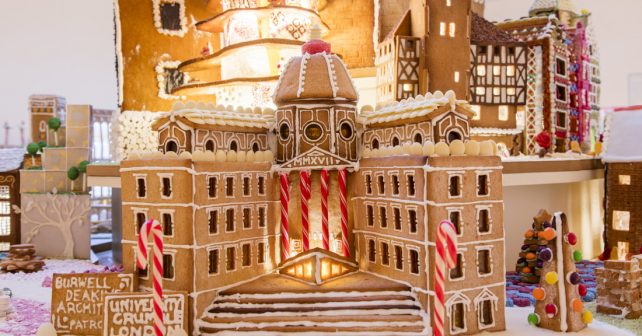 If this one doesn't get you in the festive spirit, there's no getting through. Londoners are invited to come see entire cities made out of cookie dough and Christmas candy. Yep, Gingerbread City is here.
Back for its third year, architects, town planners and engineers have all come together to create sumptuous looking displays at the V&A.
What's behind the magic-looking madness? Organisers are hoping the exhibition will connect those visiting to the joys of all things architectural via innovative play.
The theme for this year is 'Imagining the Future City' so expect space-aged designs and whizzy light displays all baked out of gingerbread. And remember it's imagining and not craftily eating a lamp post and a couple of outhouses.
Sat 8th Dec – Sun Jan 6th 2019: Museum of Architecture's Gingerbread City
V&A South Kensington, Cromwell Road, SW7 2RL; (Creative Studio, Level 4, adjacent to Glass, Room 131)
Adults £6 /children under 12 go FREE
To book your ticket and for all other info click here