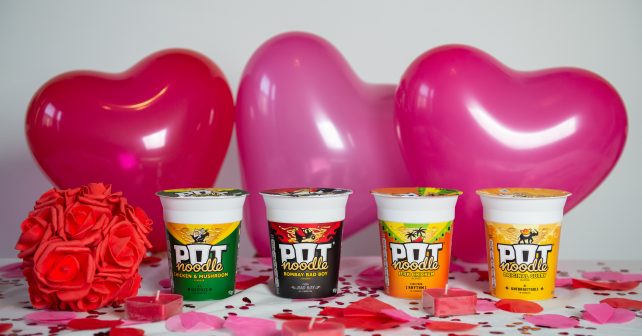 Apparently, Generation Z is so busy a quarter would consider sending a nude pic in lieu of a gift on Valentine's Day. So says Pot Noodle's research. If true, then Zers, you have much to learn in the art of romance!
This year they've teamed up with Deliveroo and want to persuade Londoners to Send Noods, not Noods on February 14th.
For a quid, you'll be able to choose between four of their famous flavours; Chicken & Mushroom, Chicken & Mushroom, Jerk Chicken or the spicy Bombay Bad Boy.
Just download the Pot Noodle app on your phone, type in your Valentine's name and address and they'll do the rest. They'll come in a special edition box wrapped in a love note for that special person in your life. Aww, who says romance is dead!
Fri 14th Feb only, from 12pm: The limited edition £1 Pot Noodle 'Send Noods' service on Deliveroo