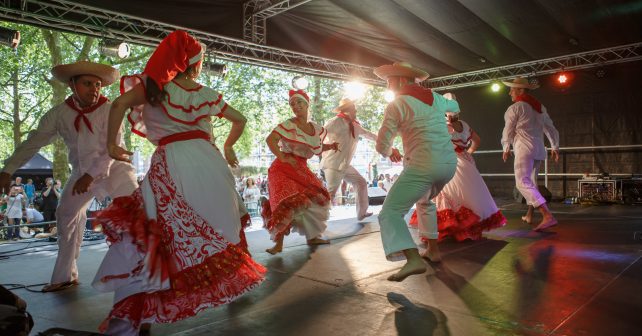 It's time to shimmy and shake, London. A huge Latin American festival is coming to town with a colourful combination of music, art, food and dance.
The one-day Plaza Latina Festival is back for the seventh time at Elephant and Castle. Highlights include the chance to make your own piñata, learn how to African drum like a pro plus a mini- fair for the under fives.
As it's South American themed you'll also be able to feast on tasty Venezuelan arepas, Argentinian grilled meats and Peruvian ceviche.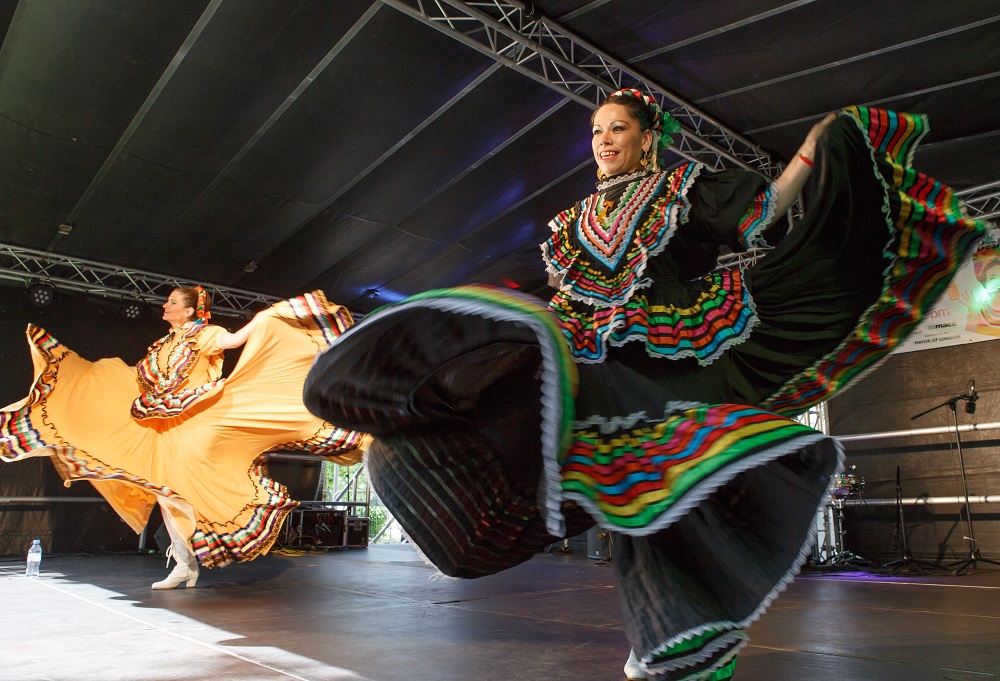 Music comes from Colombian folk legend Gabriel Romero and Caribbean band Fruko y sus Tesos. Look out for Paraiso School of Samba too. You might recognise them from the closing ceremony of the London 2012 Olympics – they'll be leading a parade of sparkly-dressed dancers down Walworth Road in the afternoon.
Nuala Riddell-Morales, director of Carnaval del Pueblo, at Plaza Latina Festival, says: "We're particularly excited about the confirmed artists that will be performing, as well as the great mix of food and drinks vendors that are taking part. It'll be a great day for Londoners!"
Sunday 6th August, 11am – 9.30pm: Plaza Latina festival organised by The Carnaval del Pueblo Association
Nusery Row Park, East Street, SE17 1PL
FREE – just turn up. For more info click here