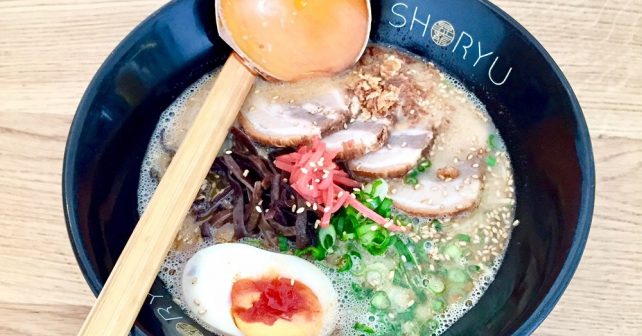 One of the best things about being a student is the cheap offers and, if you're studying in London that means more food discounts than you can shake a stick at.
It also presents a brilliant opportunity to try grub you might not have come across before. In case you didn't know, here in the capital Japanese ramen is a thing. A big thing! Luckily, if you're a ramen virgin  Shoryu has just the financial incentive.
Kai getting stuck in at Shoryu's New Oxford St branch 
For non students it's normally £11.90, but all you've got to do to bag yours for a rock-bottom £7 is rock up with a valid student card at their New Oxford St.branch.
There's two choices, one for meat eaters and one for the veggies: the Shoryu Ganso Tonkotsu is a rich 12-hour pork broth ramen topped with char siu barbecue pork belly, nitamago egg, kikurage mushroom and fried shallots .
Alternatively, the  White Natural is a vegan dish with tofu, soy milk, miso, konbu & shiitake broth, atsuage fried tofu, kikurage mushrooms, spring onion, menma bamboo shoots and nori seaweed.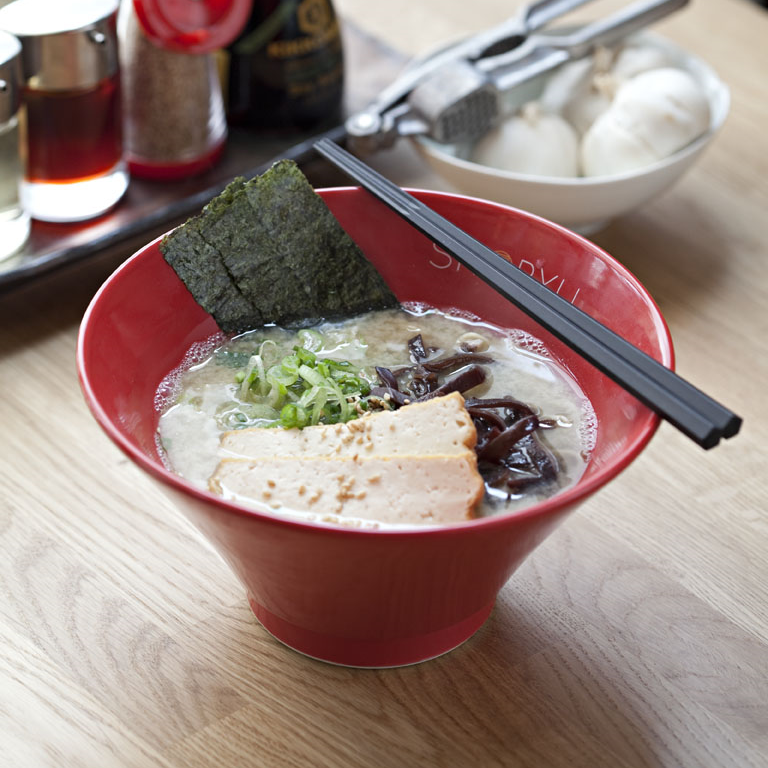 Vegetarians can enjoy a vegan White Natural ramen
Ooh and for good measure, Shoryu's also recommended in the Michelin Guide!
.
Ongoing offer, Mon – Wed 2-5pm: Ramen for £7
Shoryu, 84 New Oxford St, WC1A 1HB
Student offer only available at this branch and you must flash your NUS card
In partnership with Shoryu