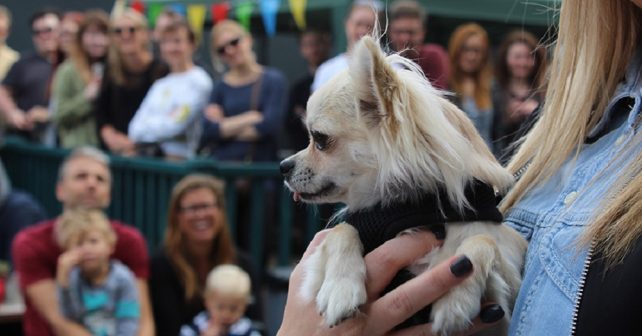 Hands up if your dog is a delightfully handsome hound. Well, here's your chance to show off your cute canine because the Tootsmas festival is holding it's very own Pooch Parade!
Absolutely anyone can register free for Sunday's competition and there'll be certificates for everyone taking part. There will be five categories overall including Waggiest Tail, Smiliest Face and Top Paw Shaker.  Best in Show wins an engraved golden bone (runner up bags a silver version) courtesy of Duncan's Doggy Daycare and artist Alex Chivers.
You can even paws for thought (sorry) and learn more about our four-legged friends from the the RSPCA stall alongside the show. Organisers are also encouraging fancy dress too!

Sunday 18th December, The Pooch Parade, 12pm-1pm,  Graveney & Meadow, 40 Mitcham Road, SW17.