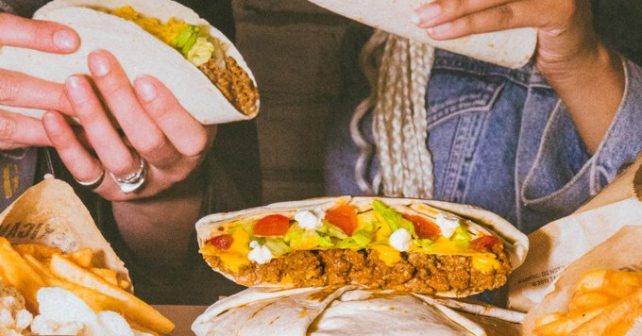 After the last gruelling 18 months we think teenagers deserve all the food. Masks, self-isolation, endless zoom lessons, missed 6th form leaving parties, it's been pretty awful.
Three cheers then for the restaurants that are stepping up and offering FREE food on A' level results day (Tuesday 10th August) All offers are nationwide and they're not dependent upon your grades!
However, whether you're rocking up with your family or friends, don't forget you'll need that all important results letter.
To be honest, if you're hungry there's no reason you couldn't squeeze in more than one offer in the day!
FREE taco at Taco Bell
Taco Bell is laying on Taco Tuesday for their A'level and Scottish Higher students. we've seen on social media that BTec exam results are also welcomed.
You'll be able can choose between a seasoned beef filling or black bean taco.,
Click here for your nearest branch
FREE chicken at Nando's 
The Nando's Results Day Dash is back Usually, a ¼ chicken would set you back £4.25m but if you're clutching that letter and you've got ID it's yours for FREE. However, be warned, you will have to spend £7 to claim it.
Because they had to suspend this offer last year (pandemic, obviously) they're also accepting those who can flash their 2020 results.
Click here for your nearest branch
FREE pizza at Frankie & Benny's 
As far as we know this FREEBIE doesn't require a minimum spend. As with all the other offers just show your results + ID.
This deal is running from Tuesday until Thursday, so if you're too busy on the day of your results, there'll still be time to claim. Hoorah!
Click here for your nearest branch
FREE dough balls at Pizza Express
To get yer mitts on some freebie dough balls head online, sign up and download the code – and find your nearest branch.
You will have to purchase a main meal in order to redeem the freebie.
Click here to find your nearest branch