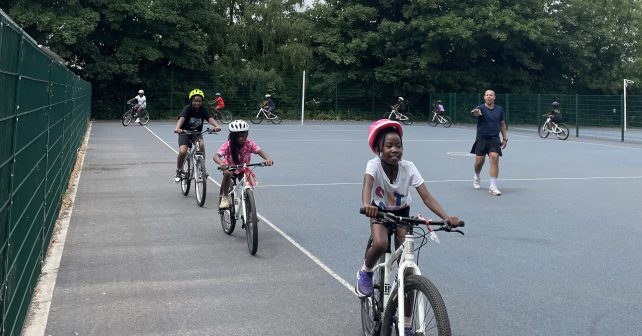 Finding cheap stuff for the kids to do over the summer holidays is a big ask, particularly when pretty much everyone these days is strapped for cash. Enter this great initiative from British Cycling which is both fun and educational.
As a response to the cost of living crisis they've announced a summer of FREE bike skills sessions for kids which, of course, will also improve their road safety. Best of all, both bikes and helmets are provided, if children don't already have them.
City Academies wants to encourage more young people from lower socioeconomic and diverse backgrounds to get involved in cycling.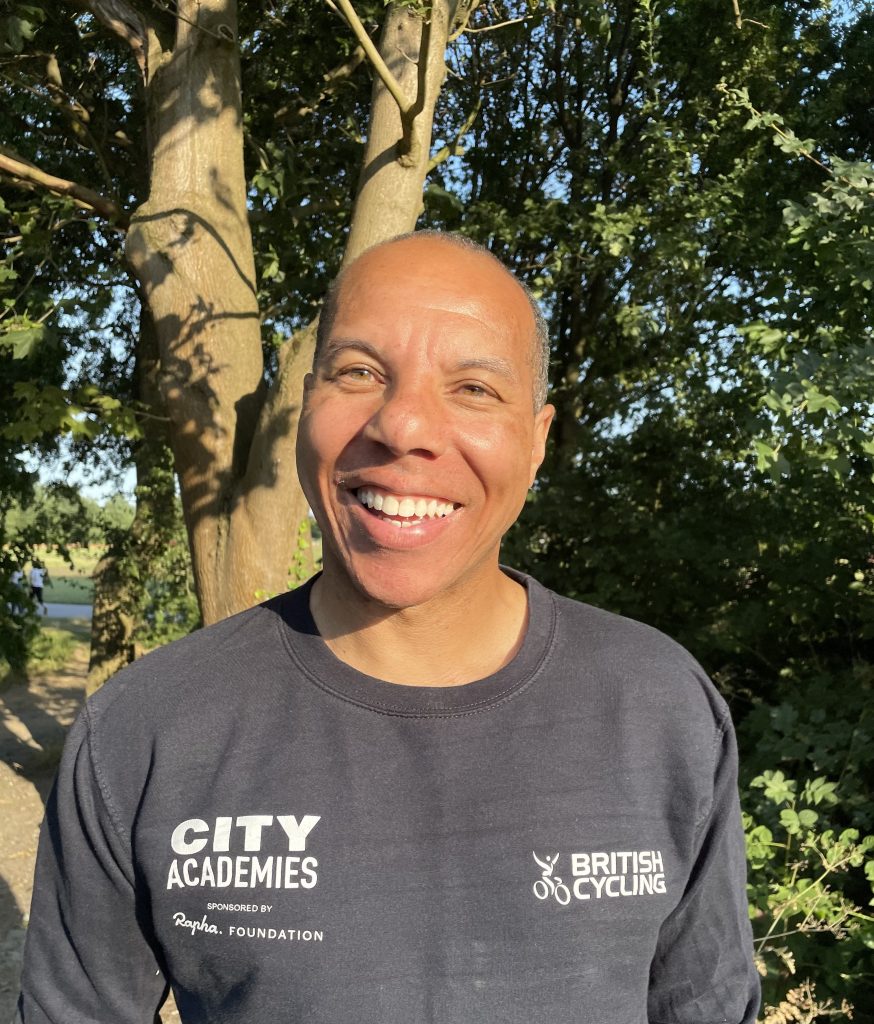 City Academies Hub Coach, Lloyd Grose (pictured above) is teaching the Finsbury Park Saturday sessions: "There's a crucial need for free events for London's kids this summer as we all live through a brutal cost of living crisis. I'm proud that British Cycling's City Academies are able to give the capital's parents a lifeline. We will teach them fun but important bike skills, and show children from all backgrounds that cycling is open to them – whether for play or for a future career."
In addition the freebie skills sessions City Academies will be holding a FREE summer league across four of its London Hubs in July and August, covering bike football, mountain biking and grass track competitions.
Sat 15th July – Sat 30th Sept, noon: FREE bike skill sessions, 7-14-year olds
Finsbury Park Netball Courts, Finsbury Park, N4 4LX
Bikes and helmets provided if children don't have their own 
To book email: cityacademylondon@britishcycling.org.uk or sign up via their instagram page
Summer League sessions
26th July, 1pm: Pedro Youth Cub, 175 Rushmore Road, E5 0HD
2nd Aug, 1pm: Lee Valley Velo Park, Abercrombie Road, E20 3AB
9th Aug, 1pm: Finsbury Park Netball Courts, Finsbury Park, N4 4LX 
16 August,1pm: Goodmayes Park, Ilford, IG3 9RT