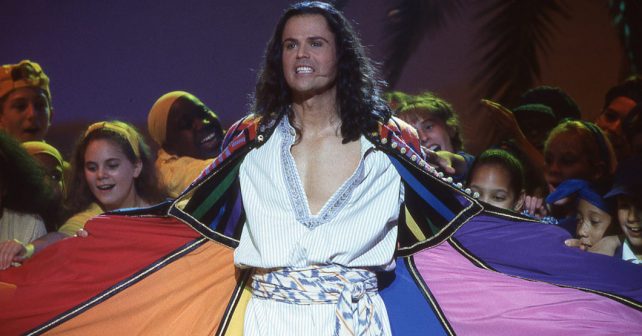 It can't only be us who remember butchering Close Every Door at school. Now here's your chance to repeat the experience in the comfort of your own home.
Andrew Lloyd Webber musicals are being streamed for FREE in a new series entitled The Shows Must Go On. First up is the 2000 production of Joseph and The Amazing Technicolour Coat with Donny Osmond, Richard Attenborough, Joan Collins and Maria Friedman which will  be available to watch for 48 hours.
The following week it'll be the turn of Jesus Christ Superstar with Melanie C, Tim Minchin and Chris Moyles.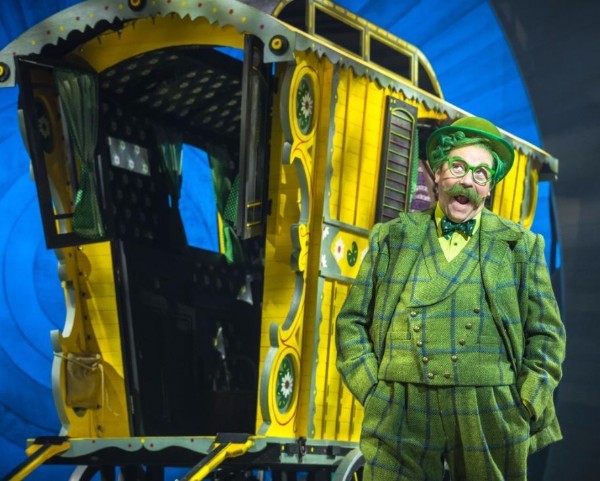 It's not the only FREE musical. You can also kick back on the sofa – with or without kids – for a recording of 2017 hit show, Wind In The Willows which stars Rufus Hound, Denise Welch and Gary Wilmot.
It's a terrible time for everyone in this industry so both musical initiatives are welcoming online donations to support the theatre community.
Click here for The Shows Must Go On
Fri 3rd April, 7pm: available for 48 hours: Joseph
Fri 10th April, 7pm, available for 48 hours: Jesus Christ Superstar
More shows to be announced later

Click here to watch Wind In The Willows anytime