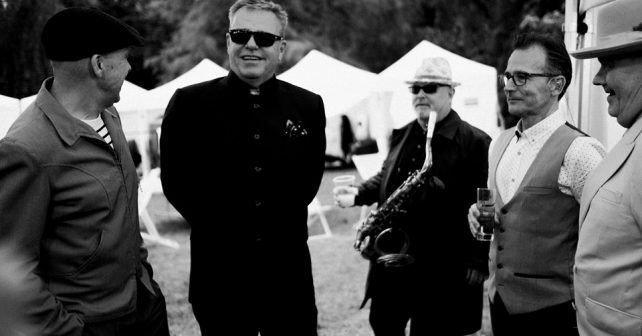 Listen up, you naughty boys (and girls) in nasty schools!  This is your chance to see Madness live for less than half a pint of lager.
To celebrate 40 years since they first played there, tickets to see the North London nutty boys at the Electric Ballroom are exactly the same price as then. Just £2.50 (+£1.25 booking fee) for this homecoming gig in Camden Town. Expect an incredible House of Fun!
It's a warm up for Suggs and the gang's pre-Christmas dates at the Roundhouse where tickets are costing upwards of £50.
You'll have to be mega quick; tickets go on sale on Friday at 10am on the dot and you don't need to be clairvoyant to know they'll go like hotcakes.
Sun 17th Nov, 7pm: Madness LIVE at Electric Ballroom, NW1
TICKETS GO ON SALE AT 10am FRI 1st NOV
General admission and wheelchair space tickets cost £2.50 + £1.25 booking fee
To buy your ticket on Friday morning click here