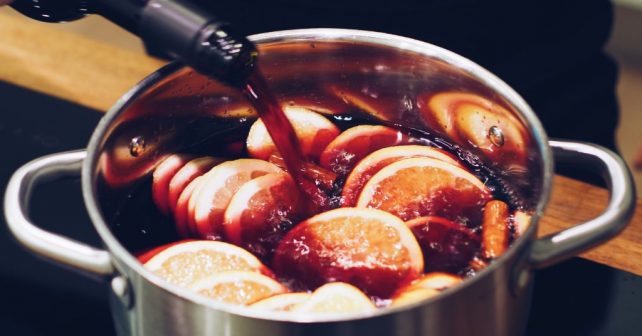 It's not been very cold yet, but Christmas just isn't Christmas without mulled wine and, for the rest of December, you can get your festive glass FREE!
Famous for cakes, Konditor, is serving up the warming wine every day during their Holly Jolly Hour. You won't even have to buy anything to go with it to claim yours.
There's six stores in all including outlets in Waterloo, Borough Market, Fitzrovia and Spitalfields so you're almost certainly near one.
It would be remiss of us if we didn't also give an honourable mention to their mince pies. The good people at Country Life magazine (not a publication we've EVER name checked before) seem to be entirely mad for them. No arguments from us!
Now – 31st December, 5- 7pm: Holly Jolly Hour
Konditor – For a full list of participating venues click here