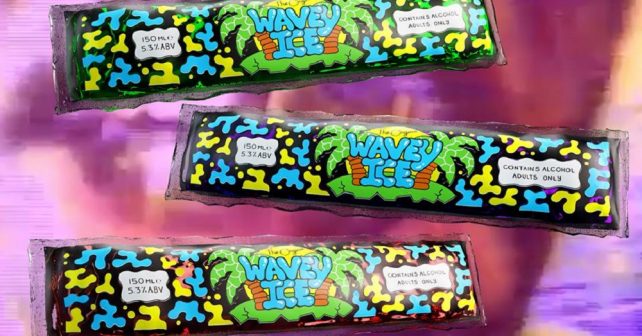 Even if it's raining – and there's a good chance it will be – you can pretend it's summer with these FREE boozy ice lollies.
Staff at alco-lolly specialists, Wavey Ice, are planning to hand out 200 freezing freebies Thursday lunchtime to anyone who wants one outside the Old Truman Brewery.
It's all to celebrate their fancy new flavours. Watch out for lip-smackers including Black grape & White Rum, Watermelon & Vodka and Sour Apple & Gin. Cheers!
Thurs 3rd May, From 1pm: 200 FREE Wavey Ice lollies
The Old Truman Brewery 91 Brick Lane, E1 6QR
One lolly per person. For more info click here