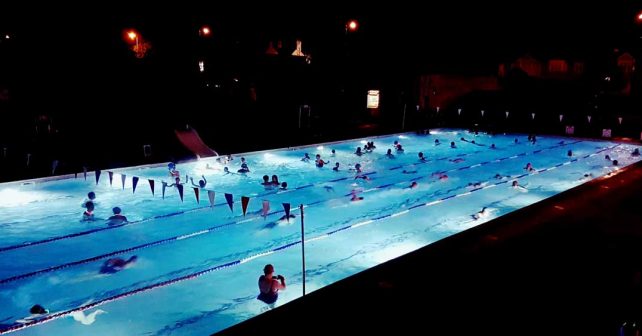 Here's one to tick off your bucket list; grab your cozzie and swim under the stars with a late night, outdoor dip.
We haven't lost our heads completely. Hampton Pool is opening up its doors for a handful of festive, two hour sessions – between 10pm and midnight – this Christmas including the day after Boxing Day.
Each one has been planned to coincide with a full/fullish moon and organisers are promising there'll be seasonal drinks and snacks to keep you warm poolside in Twickenham. We should stress the pool itself is heated; we're not insane!
Fri 6th/13th/20th, 27th, 29th Dec + Fri 3rd Jan 2020, 10pm – midnight: Moonlight dip
Hampton Pool, High Street, TW12 2ST
£8.50/adult and £4.25/child
Pre-booking is essential. To reserve call 020 8255 1116. For more info click here