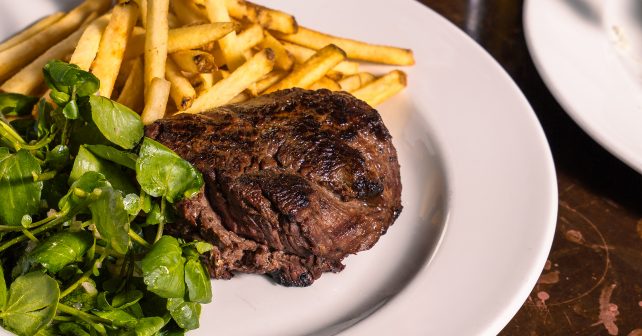 It's not often you can go out for steak and chips and still have change from 20 quid so when that opportunity arises it's best to grab the bull by the horns.
London's eight Hawksmoor restaurants from Covent Garden to Shoreditch  – along with their others in Manchester, Liverpool and Edinburgh  –  are offering steak and frites for £15 until the end of July.
Originally, the promo was planned to coincide with the planned tube strikes, but even though they've been called off (hurrah) Hawksmoor is sticking to the plan and their offer is still going ahead. Fill your boots!
Now – Mon 31st July, 12pm – 6pm (excluding Sundays): £15 steak and frites
To book quote Strike Steak on their website
For more info click here