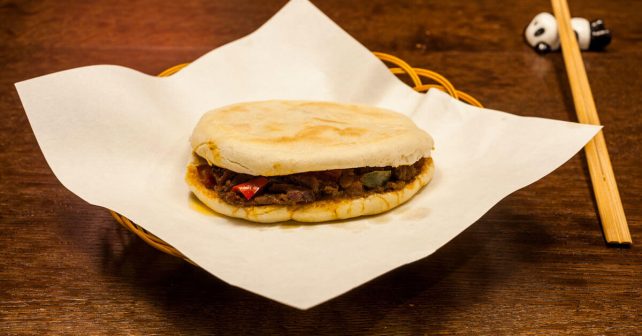 If you've got a five in your age, it's your lucky number and one Chinese restaurant has you in its sights. It's giving out FREE Chinese snacks and drinks to anyone aged 15, 25, 35, 45 – or fortunate 50 somethings.
It's all to celebrate Asian restaurant Murger Han's fifth birthday this Friday. Just pop in to their Euston branch and claim a murger and non alcoholic drink on the house,
What is a murger, you ask? Well it's the Chinese equivalent of a Western meat sandwich or burger traditionally made from wheat flour then baked in a clay oven.
Take some form of ID and it's eat in only.
Fri 2nd Aug, 12pm – 10pm: FREE murger + soft drink at Murger Han
62 Eversholt Street, NW1 1DA
Eat in only – best call 020 7383 4943 to book ahead