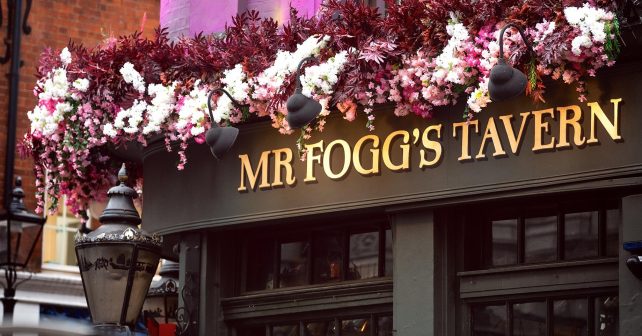 T'will soon be the darkest midwinter and the country's shortest day. To mark the occasion one restaurant is giving out hundreds of FREE winter punch cocktails ahead of the solstice on Sunday.
It's all thanks to the kind people at Fogg's Bankside. For two hours on Friday, staff will be giving away 353 cocktails to anyone that bowls up.
Why 353, you ask? Well, the sun sets at 3.53pm that dark day so they're marking the moment in the most London way possible. With booze. Clever.
Fri 20th Dec, 4pm – 6pm: 353 FREE Tails's Winter Punch cocktails
Mrs Fogg's Dockside Drinkery & Distillery. 37 Broadgate Circle, EC2M 2QS
For more info click here