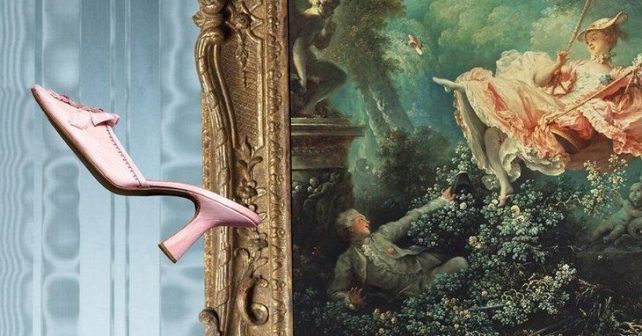 Thanks to Sex and The City and Carrie Bradshaw's obsession with her Blahniks, the Spanish shoe designer Manolo Blahnik became a household name in the 90s. Renowned for his stylish, high-end designs his creations are less shoes, more works of art and have inspired a legion of die-hard celebrity fans. .
The man himself has long been a fan of the Wallace Collection and this FREE exhibition combines the two. It features over 100 pairs of shoes from Blahnik's personal archives arranged amongst the sculptures, painting and furniture. Each room explores a theme associated with his work from Commedia del'arte to 18th century Rococo style.
Visitors will be able to see the candy-coloured shoes designed for Sofia Coppola's award-winning film, Marie Antoinette, through to jewel-encrusted shoes in the Wallace Collection's Boudoir Cabinet.
Dr Xavier Bray, Director of the Wallace Collection, says: "This is an incredibly exciting opportunity to showcase the way in which the Wallace Collection has inspired one of the world's greatest fashion minds."
Now – 1st Sept, from 10am – 5pm daily inclu weekends:  An Enquiring Mind
The Wallace Collection, Hertford House, Manchester Sq, W1U 3BN
FREE – For more info click here