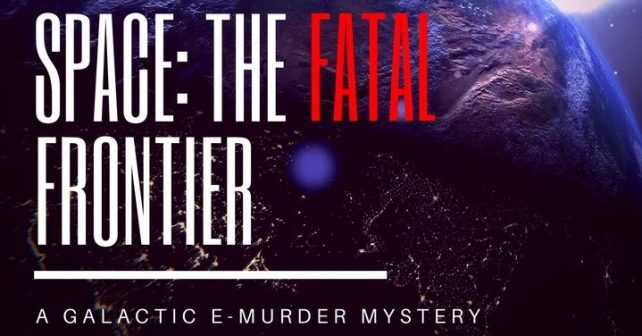 The year is 2315 and a giant space ship has been found empty on Planet Kappa-7. On closer inspection, the captain's escape pod seems to have malfunctioned. Worse than that the self destruct sequence was activated and the crew have all fled back to earth…. but why?
Space: The Fatal Frontier is a FREE futuristic interactive murder mystery from theatre company Play Dead London. It's proving popular; April slots have been snapped up but there's room for gamers in May.
The challenges all take place on online meeting place ZOOM and vital info will be sent via e-mail to participants just 15 minutes before game time.
Although tickets don't cost the earth (get it?) organisers are asking participants to make a voluntary donation to a community charity helping vulnerable people during the Coronavirus epidemic.
Weds & Suns 8pm: Games of Space: The Fatal Frontier on ZOOM
To book and for all other info click here