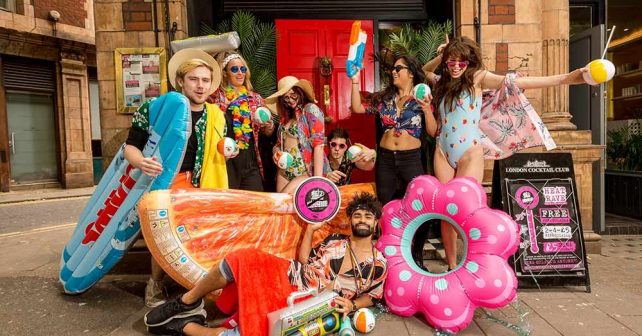 Here's a novel way of keeping cool and saving; enjoy FREE cocktails every time the temperature soars this summer!
London Cocktail Club has put up temperature gauges outside each of their dozen London hotspots. When the mercury rises to 25°, anyone can wander in for a £5 Pina Colada. Above 30° then it's 2-4-1 on the same drink for a fiver.
If it gets to an el scorchio 35°+, they're giving them out on the house. Yes, FREE. The July record for London of 36.7 degrees Celsius (98 Fahrenheit) is likely to be broken on Thursday 25th July, according to the Met Office so that day's pretty much a dead cert as they're forecasting it to be insanely hot.
And, who knows what August will bring! Continental Europe has been sweltering for weeks.
There's LCCs across the capital including Shoreditch, Bethnal Green, Clapham and Old Street so there's bound to be one near you!
Now – 31st Aug, FREE and discounted Pina Coladas at London Cocktail Club
For a full list of venues and all other info click here