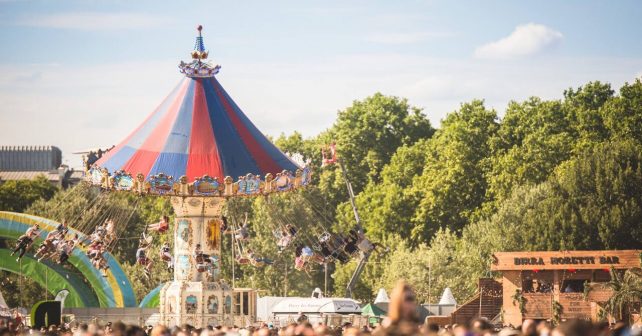 If this heatwave lasts Hyde Park is going to be absolutely buzzing for this year's Open House Festival.
A mix of outdoor cinema, Wimbledon screenings, live music, aerial circus, comedy bingo and kids' theatre – it's got the lot. Over the course of four days this FREE four day festival is showing eight different films from the ever popular sing-along summer favourite Grease to kids' classic, the Lego Movie. Or just grab a spot on the grass and cheer on your Wimbledon favourite.
Musical acts include jazz orchestra, the brilliant London Big Gay Band and drum and bass outfit, Old Dirty Brasstards.
The adventurous can have a go at one of the FREE circus workshops with professional circus performers. And, of course, no festival would be complete without a ton of food and drink so naturally there's a street food market and pop up bars.
Mon 9th July – Thurs 12th July: Hyde Park Open House
Mon 12pm – 10pm/ Tues – Thurs 8am – 10pm
FREE outdoor films:
Mon 9th: 5.30pm Lego Movie/ 8.30pm Matilda
Tues 10th: 5,30pm Grease/ 8.30pm The Greatest Showman
Wed 11th: 5.30pm Lion/ 8.30pm  The Grand Budapest Hotel
Thurs 12th: 5.30pm Bill & Ted's Excellent Adventure/ 8.30pm Flash Gordon
For the full event timetable click here