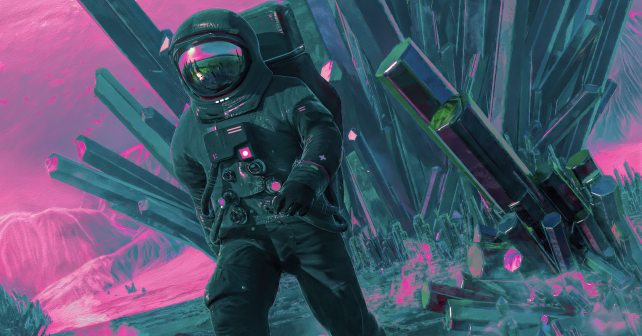 Meet the man behind the Beeple phenomenon when he arrives in London to launch a never before seen digital exhibition of his works – and to sign his new book, "Beeple: Everydays, The First 5000 Days"
41- year-old  Michael Joseph Winkelmann, aka Beeple, caused a sensation in 2021 when his digital collage, also named 'Everydays The First 5000 Days' sold for $69 million dollars in cryptocurrency at Christie's.
It was the first purely NFT – non fungible token – to be sold at Christie's..This single lot auction propelled NFTs into the mainstream. It also made him the third most expensive living artist in the world – and with over two million followers on instagram the most famous.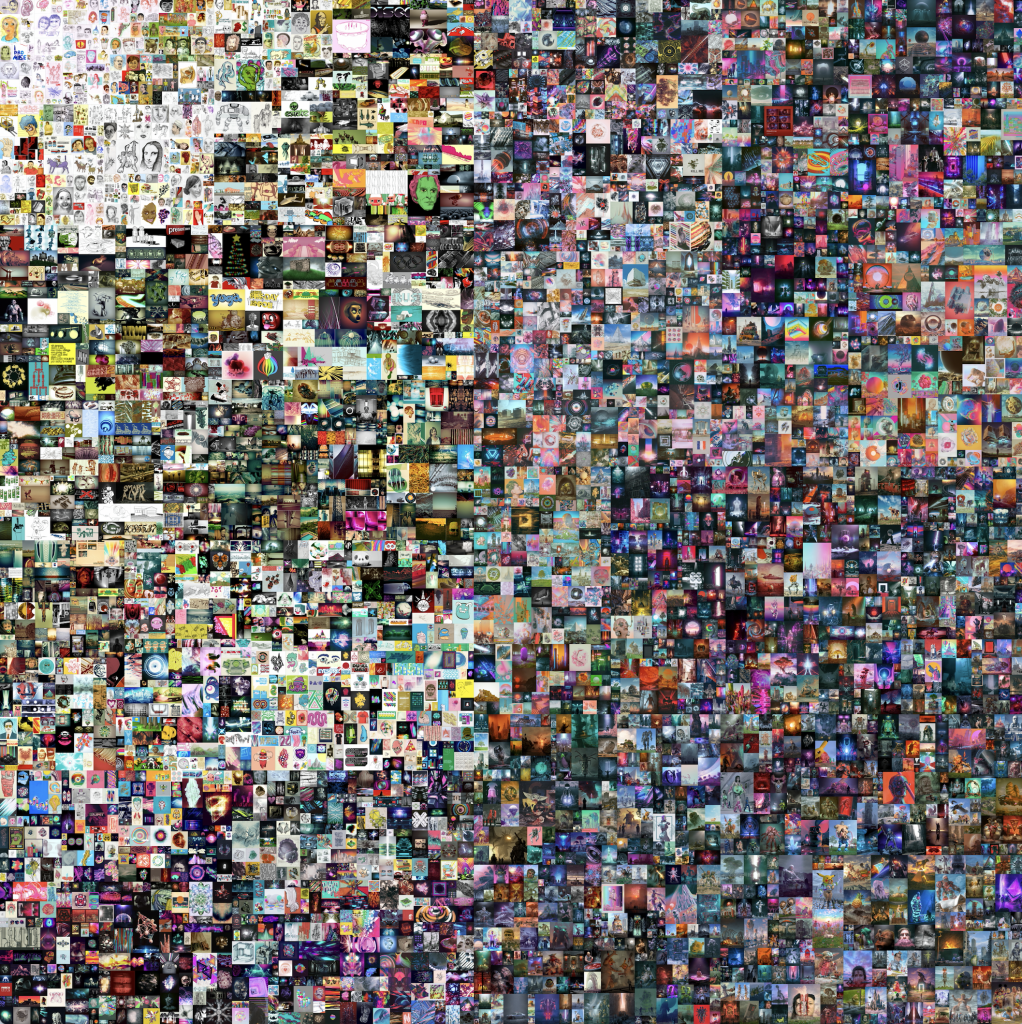 Hosted by W1 Curates in central London, this is his only second solo exhibition after this first in New York's Tribeca elicited a rock star welcome from the art world elite and showbiz figures, including chat show host, Jimmy Fallon.
The artist specialises in depicting contemporary or futuristic figuration in dystopian landscapes and satirising current events with recognisable figures from popular culture and politics.
Winkelmann says, "I'm an outsider in the traditional art world. I didn't really feel like that until recently because I have been making this work in the digital art community for a very long time. I view this as the next chapter of art history."
However, the artist also works in traditional mediums of painting, drawing and sculpture to create what he calls "physicals", A FREE exhibition of these will be running concurrently throughout April in east London.
Sat 8th April – Sun 30th April: FREE Beeple digital show
Flannels, 161-167 Oxford St, W1D 2JP
Mon – Sat 10am – 9pm, Sun 12pm – 6pm
Sat 8th April, 1-2pm: book signing, 8pm-midnight VIP opening
Click here for tickets
Tues 11th April – Sun 30th April: FREE Beeple physical show
W1 Curates, 6-9 Timber St, EC1Y OTO